Full-Color Digital and Offset Printing
As your printing partner, we will review, suggest and recommend laser, digital or offset print solutions to meet YOUR needs and help in achieving your goals. We'll walk with you step by step from the start of your project through its completion. We want you to know that you can rely on us to be your resource and to assist you in gaining the professional look and feel you want every step of the way.
You can count on us!
Digital Printing 
Digital printing is toner-based printing typically used for highly personalized and/or short run printing needs.
Our Digital Print Systems provide an affordable way for fast, full-color letterhead, postcards, envelopes, forms, brochures, mailers, labels and more.  INCLUDING – a high-quality full-color envelope print solution for cost-effective, QUICK turn requests on short-runs.
Variable Data Printing
Magic uses the latest in digital printing technology to meet your fast-turn and variable printing requirements. Using either our stock or your preprinted stock, we can customize personalized postcards, letters, offers and appeals.
Personal information may be added by address, account number, specific signatures, graphic or variable data. We can customize the information for each recipient. Not just name and address, but other highly personalized information, like membership status, donation amount, graduation year, rewards. The personal information that you gather and maintain is very beneficial in making a mail piece very personalized.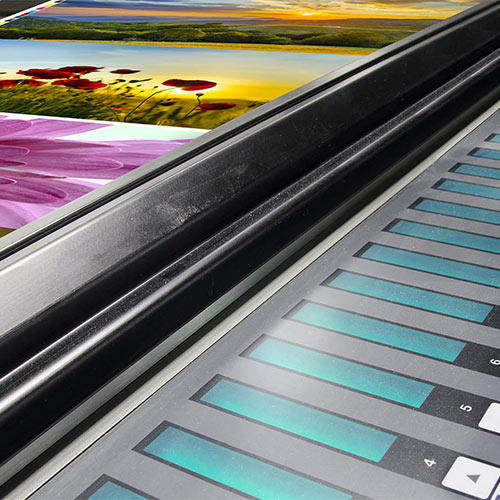 Magic comes through for us time and time again! They're a trusted partner and our go to vendor for all our needs.
High-Speed Laser Printing
High-end Laser printing capabilities allow us to custom print personalized letters, offers and appeals.
Personal information may be added by address, account number, specific signature, graphic, or variable data to give your piece just the right touch or message. Laser Printing and high-quality addressing provide a very personalized mailing.
Simplex (single) or Duplex (double) sided printing
Single to full-color printing
Detailed proofing process
Ability to Print on a variety of stocks and substrates
With a full suite of offset print capabilities including traditional one- and two-color presses as well as large 6 color presses with specialized coating capabilities, we can not only process files, perform imposition, make critical color adjustments but we can also print and finish your piece to your exact specifications.
A sampling of the types of pieces produced:
Postcards, Flyers, Business Cards and Brochures
Newsletters, Marketing and Sales Pieces
Booklets, Handbooks and Catalogs
Annual Reports and Giving Campaigns
Envelope printing – digital full color and offset
Full Suite of Binding and Finishing services – folding, tabbing, drill/die cut, collating and stitching
You name it, we probably do it and if we don't – we know someone who does!